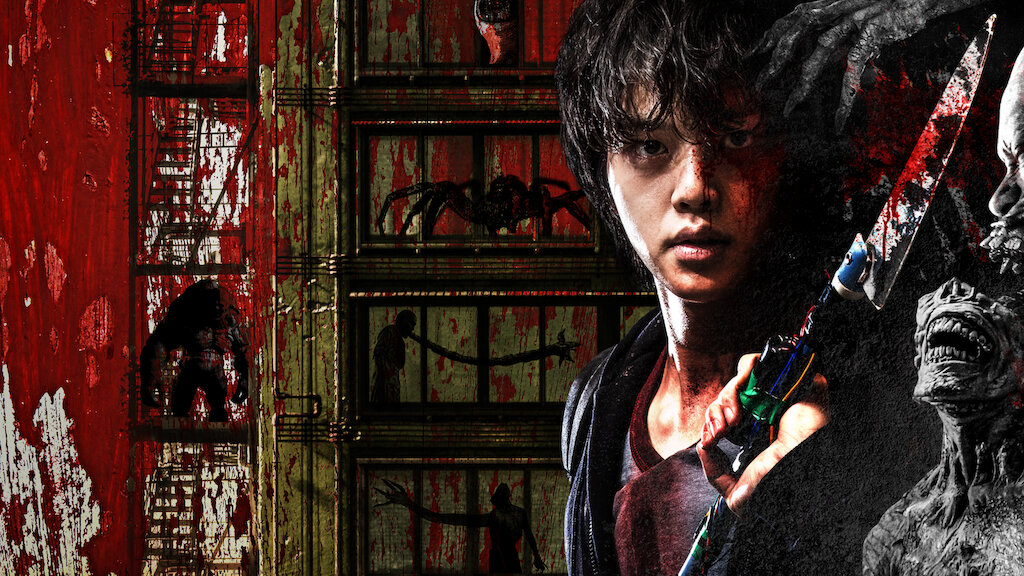 Hyun, a loner high school student who lost his entire family in a terrible accident, is forced to leave his home and has to face a new reality where monsters are trying to wipe out all of humanity. Now he must fight against all odds to try and race against the clock to save what is left of the human race before it's too late.
Cha Hyun-Su (
Song Kang
) is a high school student. He is also a recluse and rarely leaves his room. He refuses to talk to his father, mother and younger sister. One day, his whole family, except for him, dies in a car accident. Cha Hyun-Su is left all alone. He moves into a small apartment. At this time, a mysterious phenomenon of humans turning into monster occur all around the world. The residents of Cha Hyun-Su's apartment building, including Pyeon Sang-Wook (
Lee Jin-Wook
), fight against these monsters and try to survive.
SOURCES:
https://en.wikipedia.org/wiki/Song_Kang
https://en.wikipedia.org/wiki/Lee_Jin-wook
https://en.wikipedia.org/wiki/Lee_Si-young
https://asianwiki.com/Lee_Eung-Bok
https://www.anime-planet.com/people/kim-kanbi
https://myanimelist.net/people/47384/Young-chan_Hwang
https://asianwiki.com/Kim_Hyung-Min_(1983)